The mystery of the Hollow Night is unfolding before you. At the center lies the Abyss, an unimaginable and uncontrolled phenomenon that threatens all. Pick one of 20 unique characters and fight your way through the dangers of the "Hollow Night", and claim your victory over those who would get in your way. Experience intuitive and tight 2D fighter controls, with a splash of devastating combos and unique fighting styles to keep your appetite for battle sated!
• 9″ Deluxe PVC White Shroud Statue with Display Stand
• 47 Card Blade Card Game Deck
• Exclusive 60 Page Full-Color Art Book
• CD Soundtrack with 10 songs from the Game
• Collector's Box
Choose one of five heroines and deal out devastating levels of carnage to waves of zombies using a vast array of weapons, explosives, traps, and frilly underwear!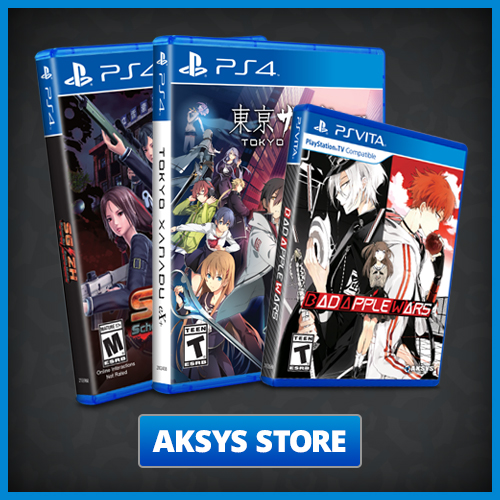 Aksys Games is excited to announce that Code: Realize ~Bouquet of Rainbows~, a collection of Otome adventure games featuring Code: Realize ~Guardian of Rebirth~ and Code: Realize ~Future Blessings~, will be coming out on the PlayStation®4 computer entertainment system...
read more