Premium release of the fan favorite steampunk otome game will feature an exclusive art book, soundtrack and more!
Aksys Games shared details today regarding a special edition of the popular steampunk interactive fiction game Code: Realize ~Guardian of Rebirth~ coming to Nintendo Switch™ in February 2020. Developed by Idea Factory, the Code: Realize games let players explore the story of Cardia and her adventures in a steampunk version of Victorian England, where she encounters a cast of intriguing gentlemen based on characters from history and literature.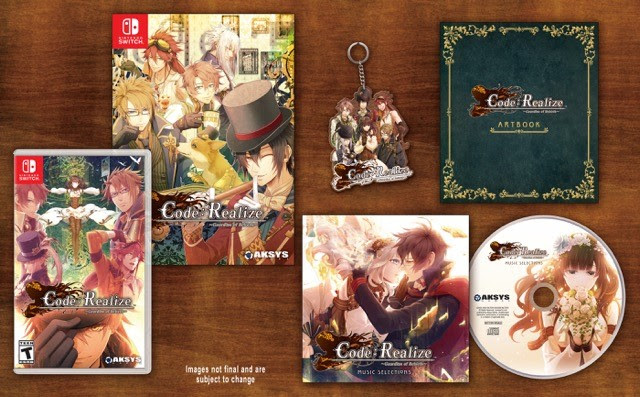 Filled with a bouquet of premium items that will set any fan's heart aflutter, the Collector's Edition includes the Code: Realize: ~Guardian of Rebirth~ game, an acrylic keychain featuring beloved characters from the game, and, for the first time in a Code: Realize release, a 60-page art book and a soundtrack CD. The Collector's Edition is expected to be available at retailers and on the Aksys Games store for $59.99. A Standard Edition will also be available for $39.99.