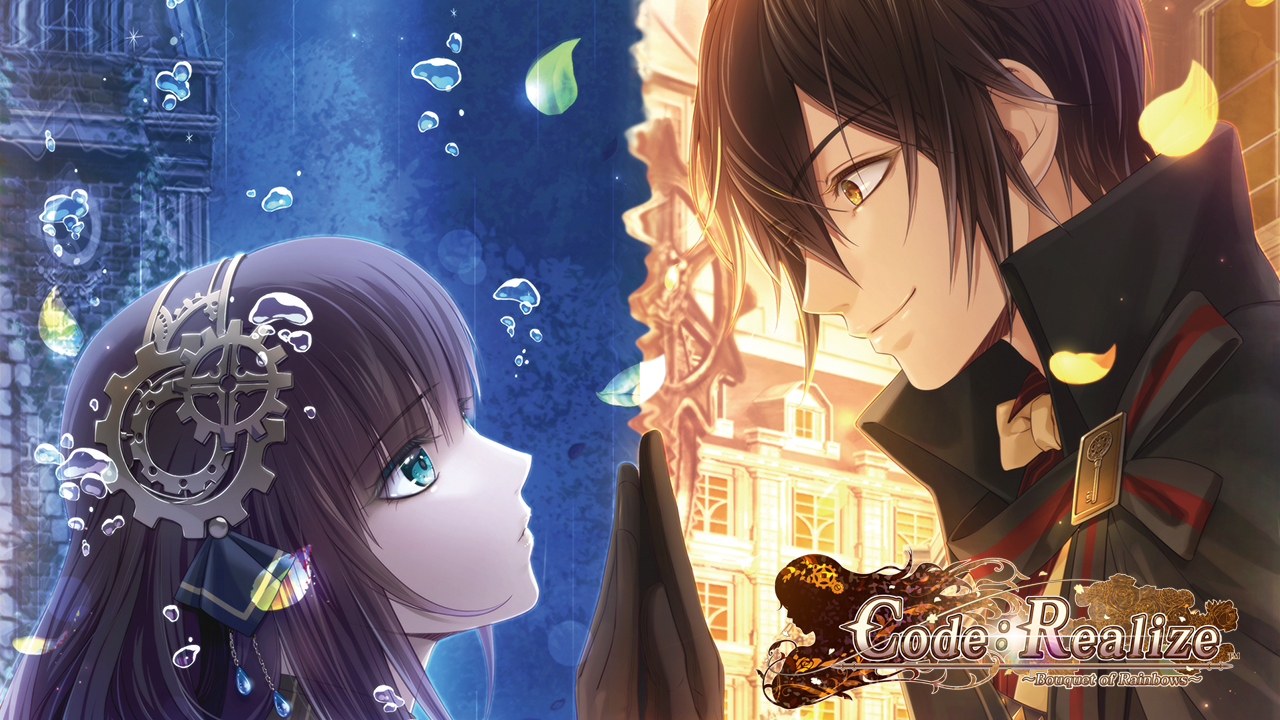 Aksys Games is excited to announce that Code: Realize ~Bouquet of Rainbows~, a collection of Otome adventure games featuring Code: Realize ~Guardian of Rebirth~ and Code: Realize ~Future Blessings~, will be coming out on the PlayStation®4 computer entertainment system on March 30, 2018 in North America and Spring 2018 for the EU. Made by the masters of the genre, Idea Factory and Design Factory, the game will be available both physically and digitally in North America and in the EU.
Follow the main protagonist Cardia as she forms friendships and deeper relationships with a diverse cast of characters who are determined to help her throughout her trials and tribulations while being there to support her as she faces the lingering demons of her past.
About the Code: Realize Universe
The story begins with the main character, Cardia, isolated and alone in a mansion on the outskirts of a 19th-century steampunk version of London. A victim of a mysterious affliction that makes her blood a virulent poison and her touch instantly lethal, Cardia is shunned as a monster.
Through a number of events both grand and seemingly insignificant, Cardia is pursued by the Royal Guard, kidnapped by the gentleman thief Arsène Lupin, and joined by a myriad of other handsome figures out of the best of western literature. With her newfound friends (and suitors) Cardia ventures out in the world to unravel the mysteries surrounding her very existence.