Available Now for the Nintendo Switch™!
Explore More of Cardia's Story
Rescued from a horrible fate, a young woman enjoys a second chance for happiness. As she delves into the dark mysteries of her past, she draws ever closer to her brave new suitors. This alternative version of 19th century London is alive with possibilities… and danger! Will Cardia deepen her relationship with a favored gentleman, or explore fresh adventures with all-new characters? Her future and her heart are in your hands.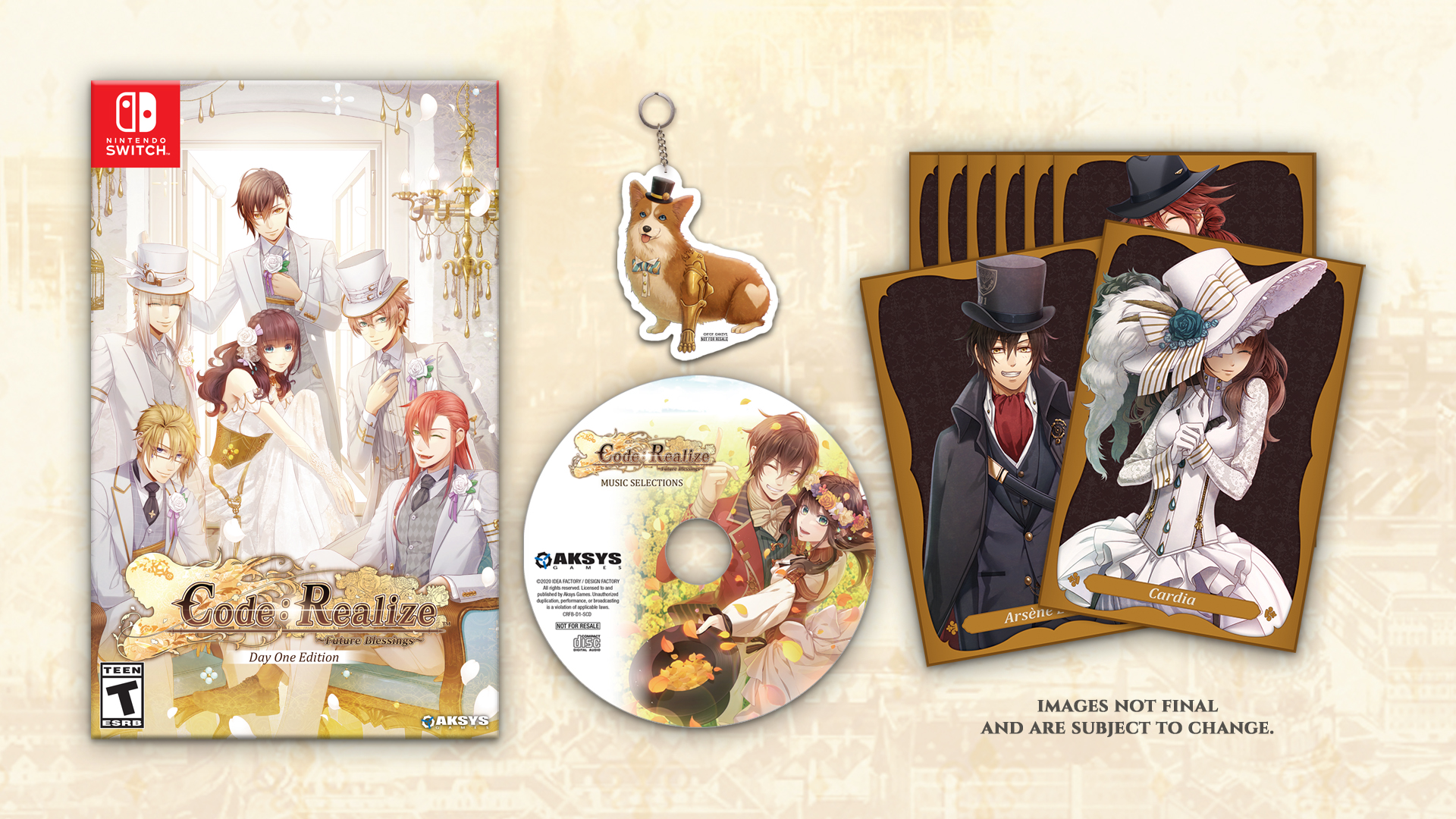 Day One Edition
• 8 large character cards
• Mini Soundtrack CD with exclusive tracks from Future Blessings
• Exclusive 2.5″ acrylic key chain of Sisi the dog