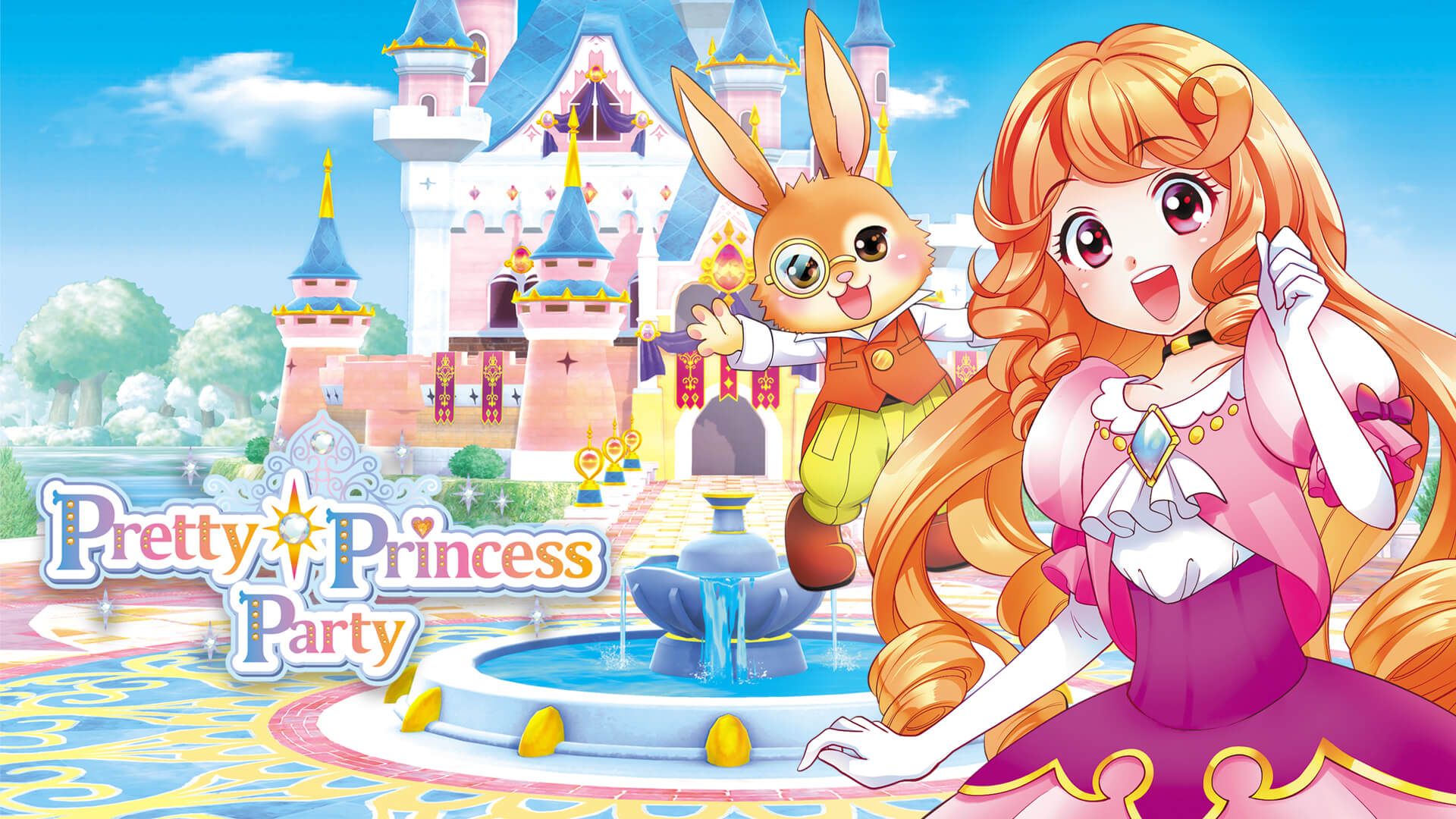 Become a Princess of a Magical Castle!
Pretty Princess Party on the Nintendo Switch transports you to a magical land to explore a long-abandoned enchanted castle. Learn to be a princess and decorate the castle any way you wish. Begin by creating a princess character with endless choices of dresses, shoes, accessories, and hairstyles. Then train to be a princess by playing fun mini-games, including cake decorating, horse racing, and dancing. Restore the castle to its former glory and win the prize! Successfully completing the games will unlock new outfit choices and allow you to access hundreds of unique items to decorate your castle's 20 rooms – over 1,300 items total! Once the rooms are decorated, you can take commemorative photos to show off your royal style! Even after completing the entire magical story, you can take on new challenge objectives to update rooms and photographs.
Refine your tastes and polish skills by taking Princess Lessons. As your level increases, you'll be able to magically summon new dresses and furniture! 4 players compete in each lesson. (When playing solo, you'll face off against 3 CPU opponents)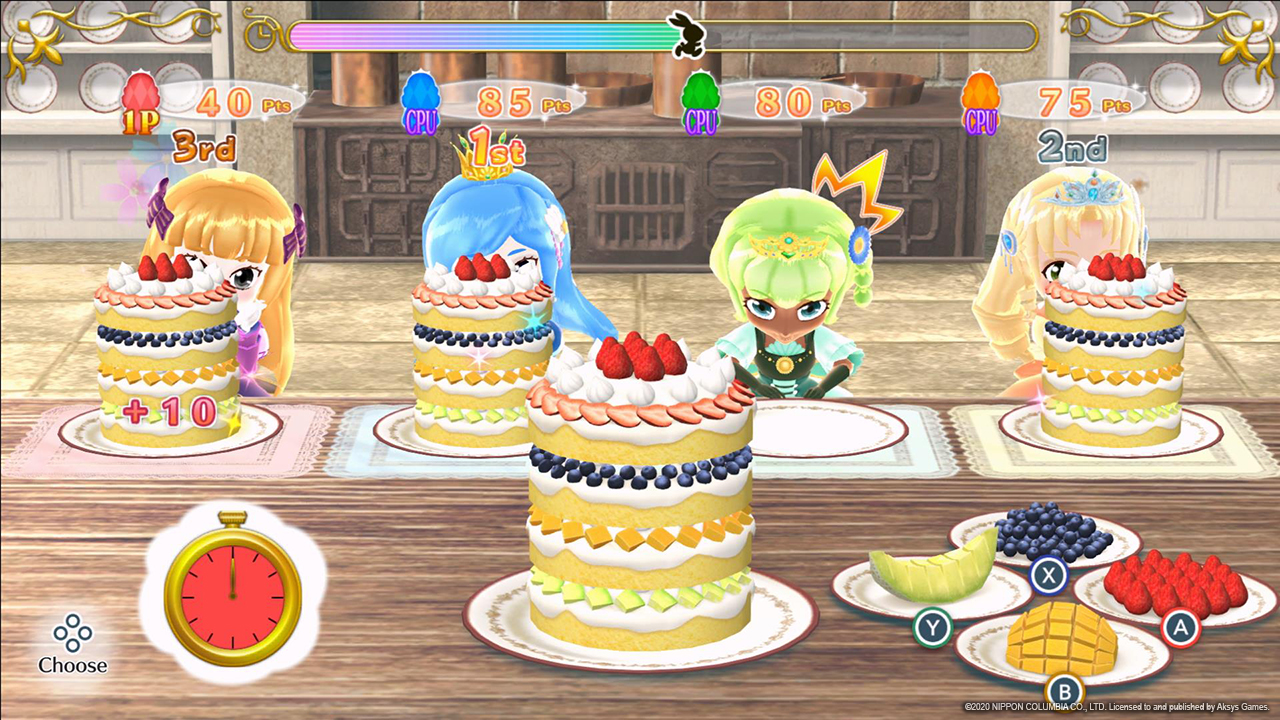 Cake Decoration
Match up the fruit with the sample cakes that appear!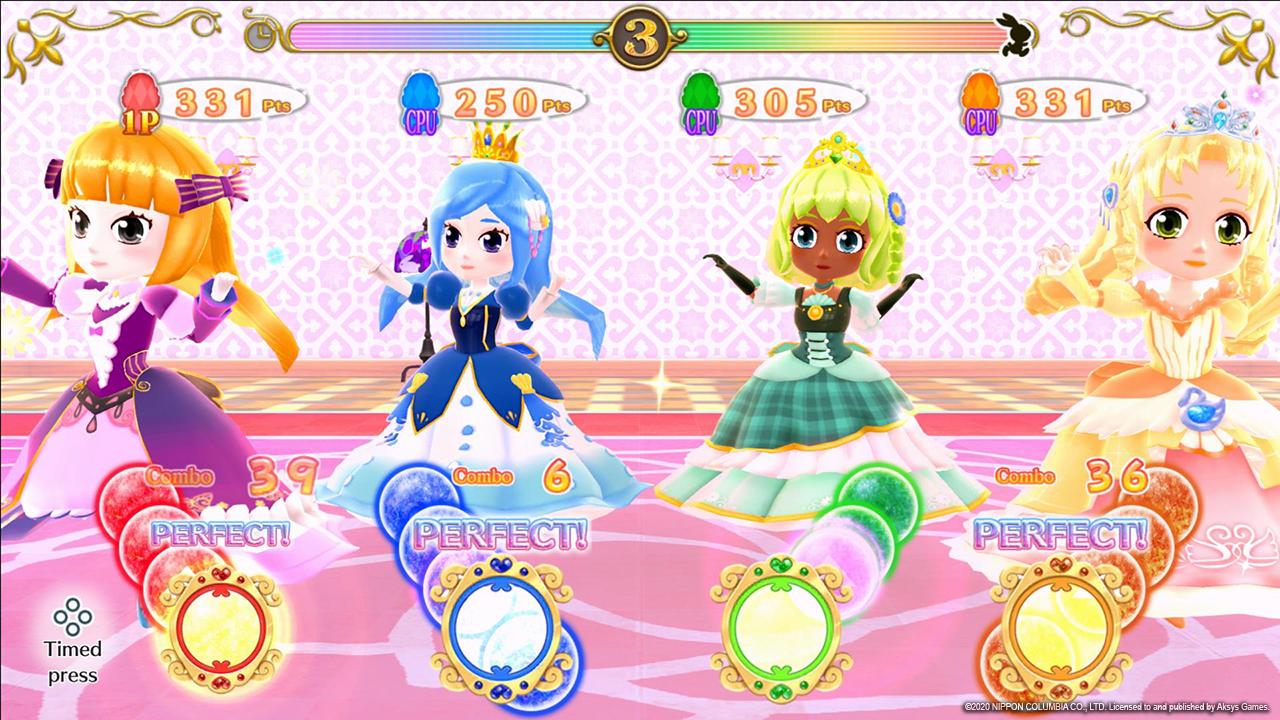 Dance Lessons
Dance to a classical melody in this elegant rhythm game!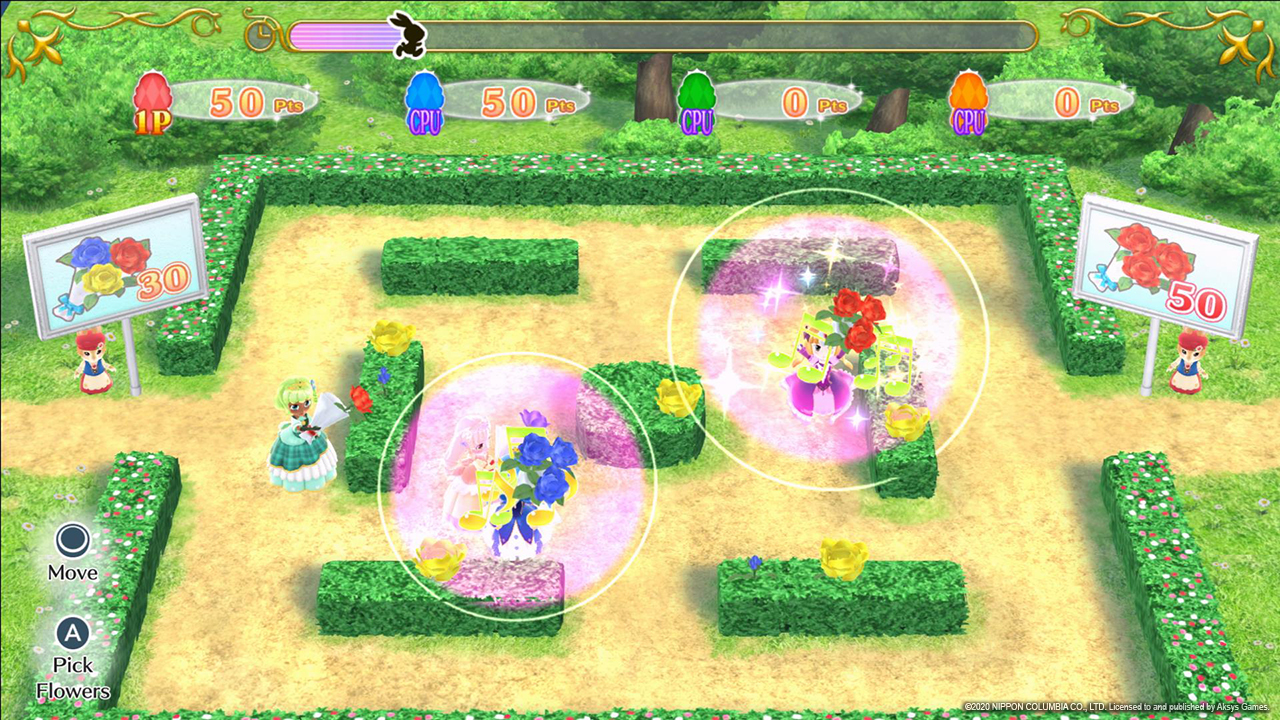 Flower Arrangement
Create flower bouquets by picking flowers blooming on the hedges!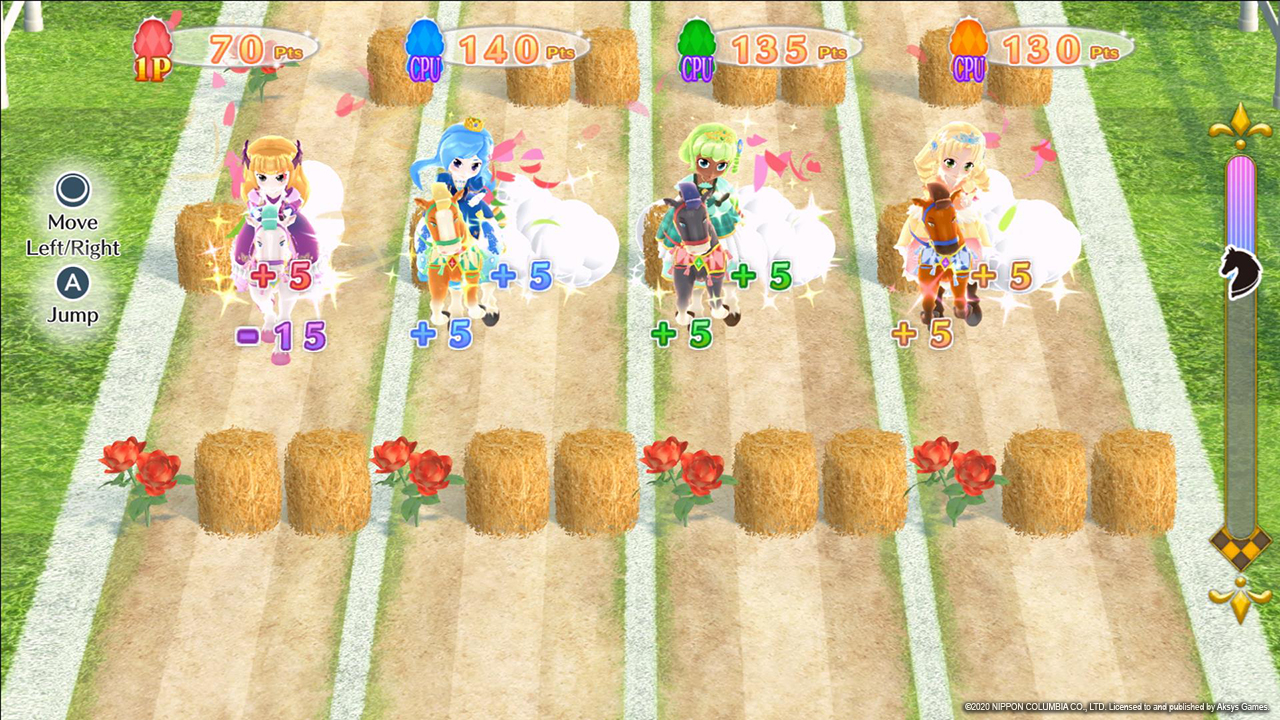 Horseback Riding
Race your horse while avoiding obstacles on the track!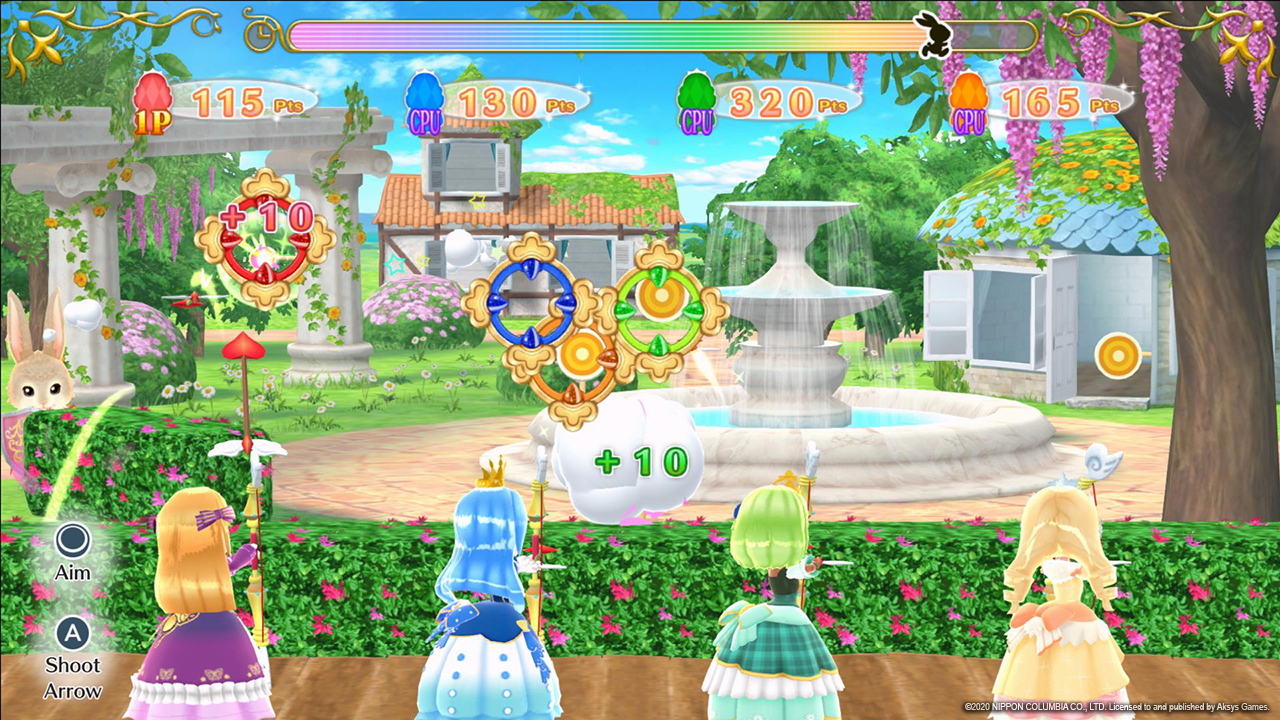 Archery Practice
Shoot arrows at as many targets as you can! (But don't hurt the rabbits!)
Studying
Be the first to correctly answer the questions on the chalkboard!
Take complete control of the camera and snap photos of your completed rooms. Show off your aesthetic and create a completely original album with your designs! Use this camera to take pictures of the entire room, or use it as a backdrop for your fashion shoot!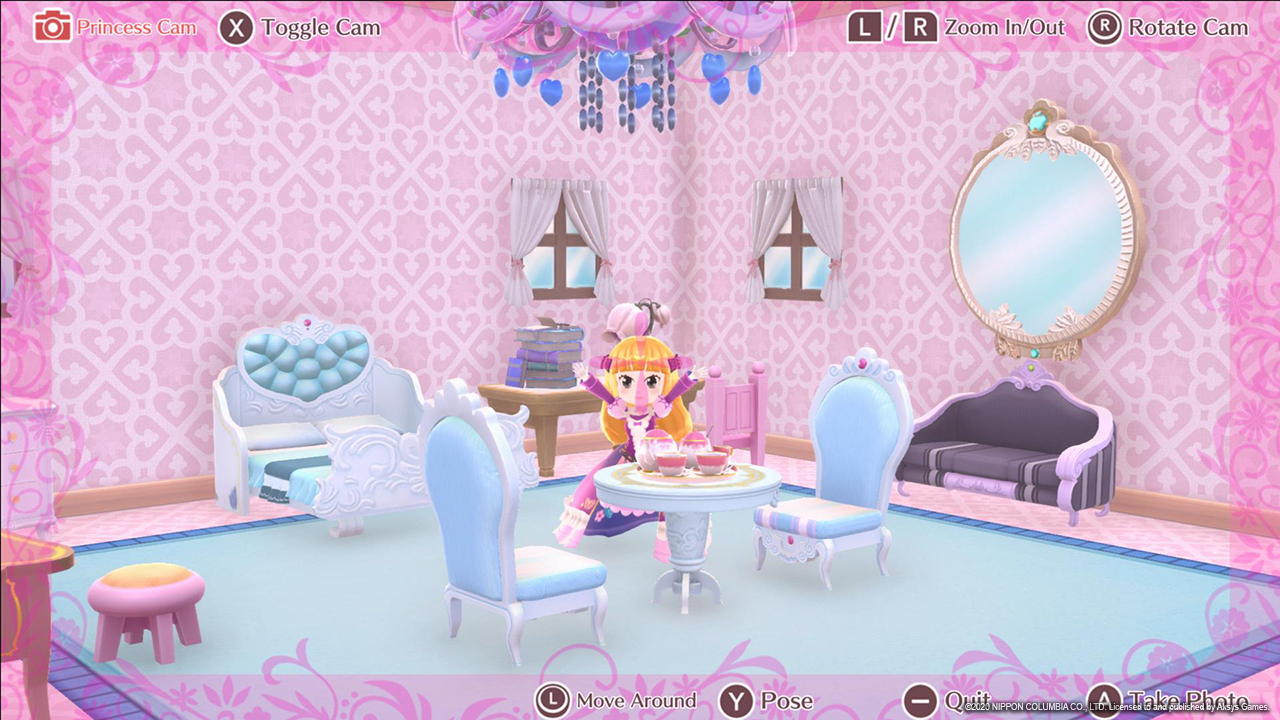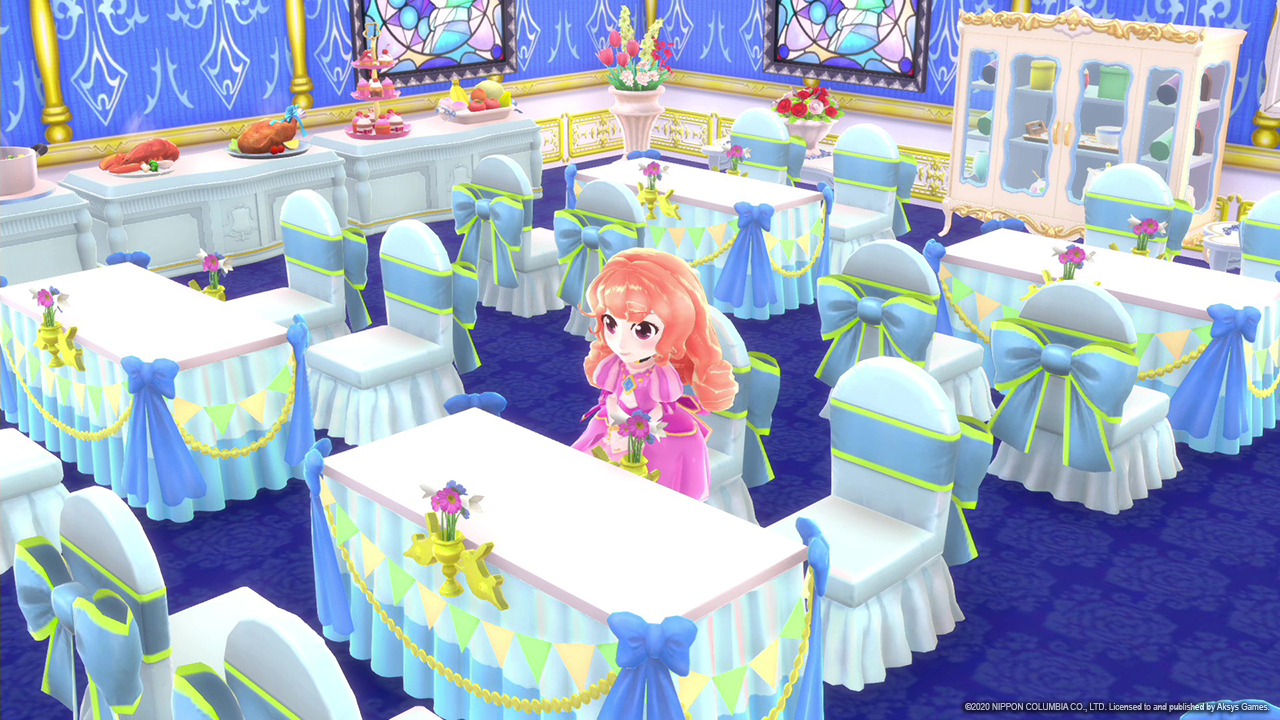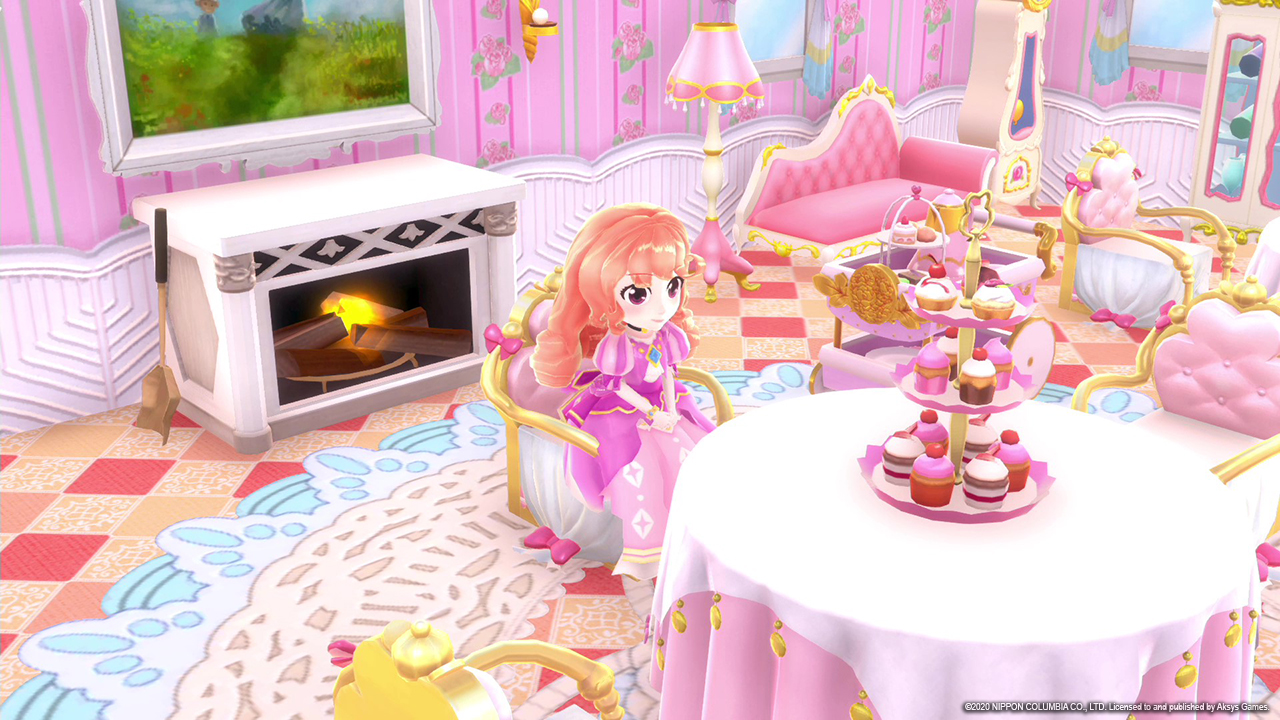 Enjoy the freedom to decorate rooms however you'd like, using the near-limitless variation of unique items!
20 unique rooms require your magical touch! Long after the main story is finished, you can still continue to refine and redesign your rooms to your liking.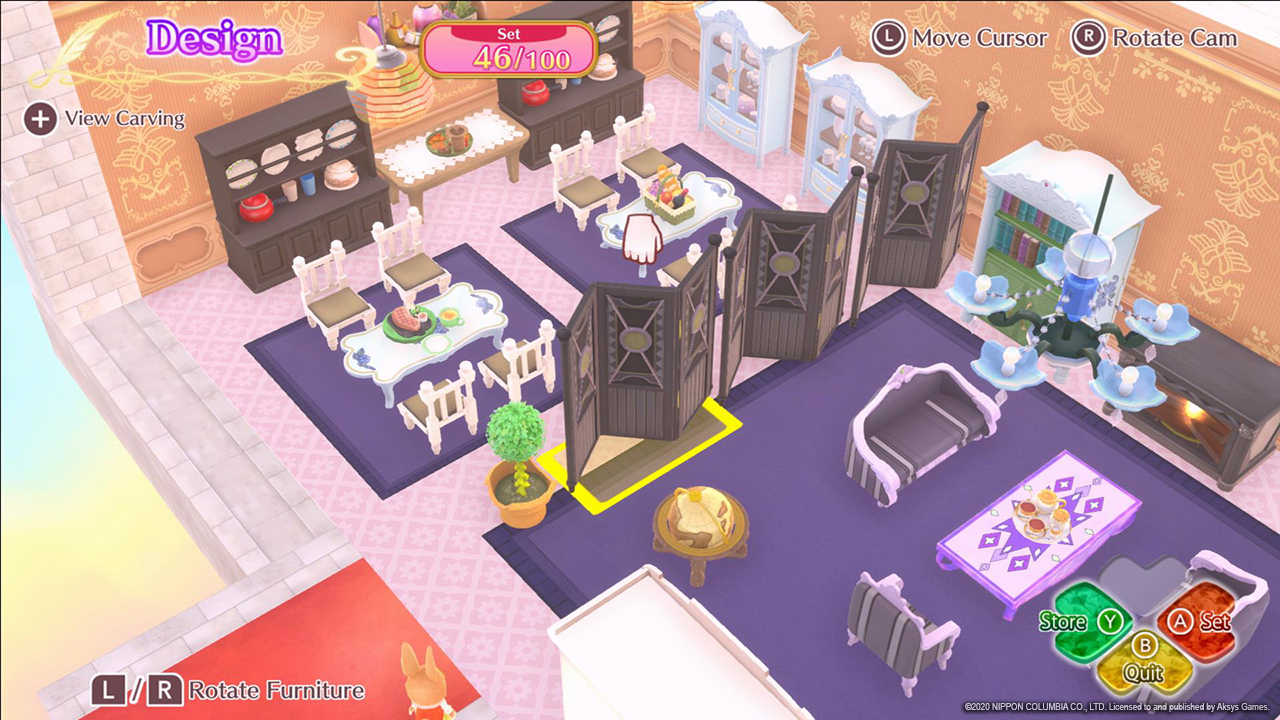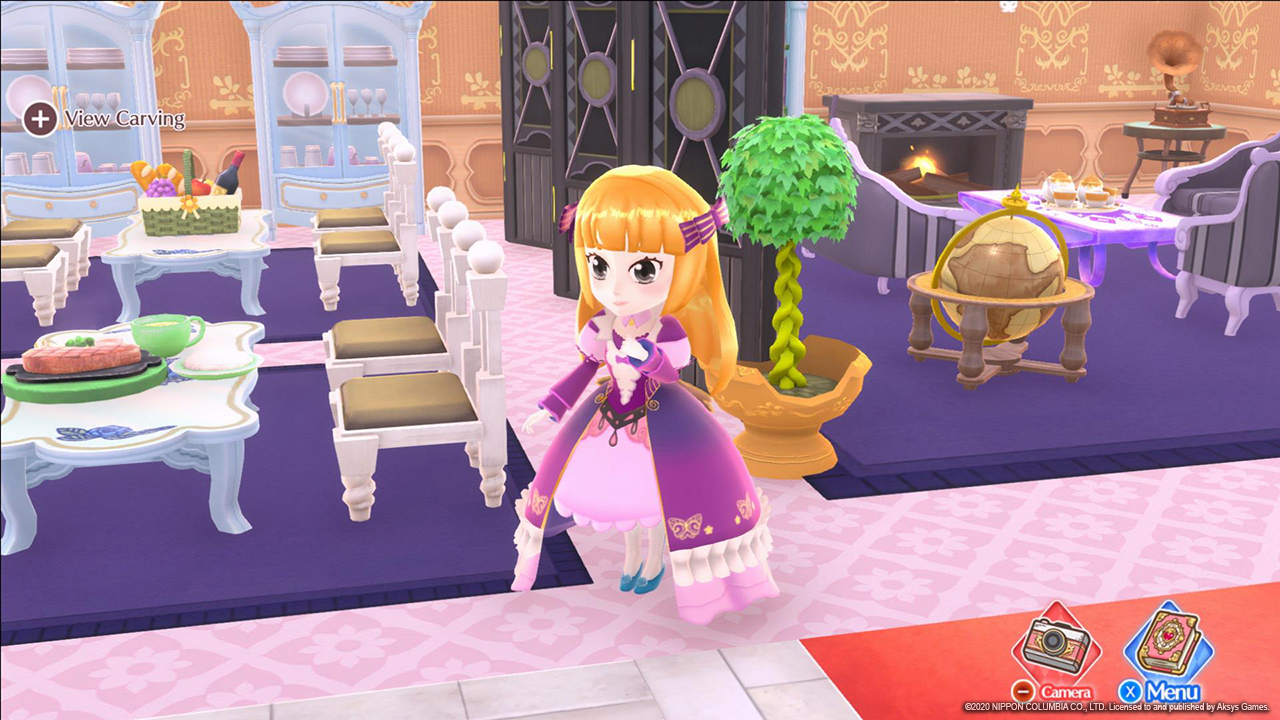 Decorate an entire castle with 1,200 unique furniture items (300 styles x 4 colors)! Relax in the recreation room with pool, chess, and more!
As the Princess's tastes become more refined, she can summon furniture and design items from the castle's revered Knowledge Fountain. Once you've learned an item recipe, you can summon it whenever you want!
Now you can become the princess of your fevered dreams. Choose from a bountiful selection of different hairstyles, dresses, and makeup to prepare for the big leagues of your royal reign! Choose your own unique style, from prim and proper to Gothic Lolita to fairytale goddess!