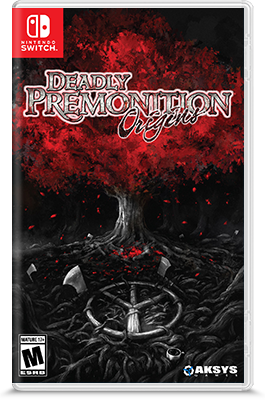 Deadly Premonition Origins
Deadly Premonition Origins lets long-time fans and newcomers alike play the original cult classic survival-horror game on the Nintendo Switch for the first time. Regularly regarded as an example of 'games as art', Deadly Premonition holds the guinness world record for the most critically polarizing survival-horror game, cementing its status as a cult classic for the genre.
System: Nintendo Switch™
---
Players: 1
---
Genre: Adventure Horror
---
Rating: Mature
---
Developer: Marvelous Inc./TOYBOX Inc.
---
Publisher: Aksys Games
---
Release Date: 12/12/19