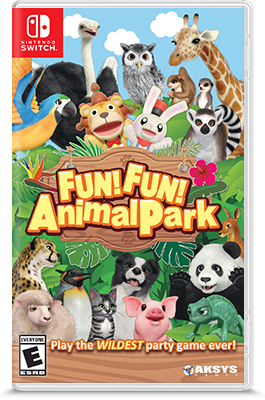 Developed by Nippon Columbia, FUN! FUN! Animal Park offers players a roaringly delightful collection of 30 animal-themed minigames that promise fun (fun) for kids — and kids at heart — of all ages!
System: Nintendo Switch™
---
Players: 1
---
Genre: Party/Minigame
---
Rating: Everyone
---
Developer: NIPPON COLUMBIA CO., LTD.
---
Publisher: Aksys Games
---
Release Date: 3/28/19